We are one of the most dynamic insurance brokers on the market with 18 years experience and branches in many European countries. Our Group ensures that access to innovative solutions, know how and experience is available to all clients all the time.
Our Group also safeguards common professional standards by means of quality and performance checks.
All our shareholders are active members of the Group and involved in everyday client business. We never leave the client alone and stand up for their interest all the time. For us the client is the principal, not the insurance company.
---
Through our staff of over 400 professionals we are able to assist our customers in Risk Management and to meet their needs, wherever their businesses are located.
In order to provide a more efficient and widespread service, most of our members belong also to a network of international brokers active in over 100 countries with more than 3500 qualified professionals.
---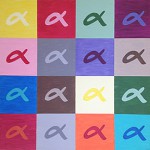 We understand that every markets has a different story and needs, this is why we take care of having an individual dedicated approach in each and every country we are involved in.
The presence in Italy has grown through acquisitions and strengthened by our new office based in Brescia.

Our Hamburg based office has been set up to have a valuable player in Germany, to develop corporate business and have a faster access to the reinsurance market.

Our branches in Bulgaria (market share leader in insurance brokerage field).

Our branches in Romania make us one of the top player in the insurance brokerage of the east European area.

Our branches in Serbia make us one of the top player in the insurance brokerage of the east European area.

Our Moroccan office has been established to coordinate the emerging business northern Africa.

Our Turkish structure permits us to grow with new opportunities servicing large clients in Asia too.
---
Group Structure